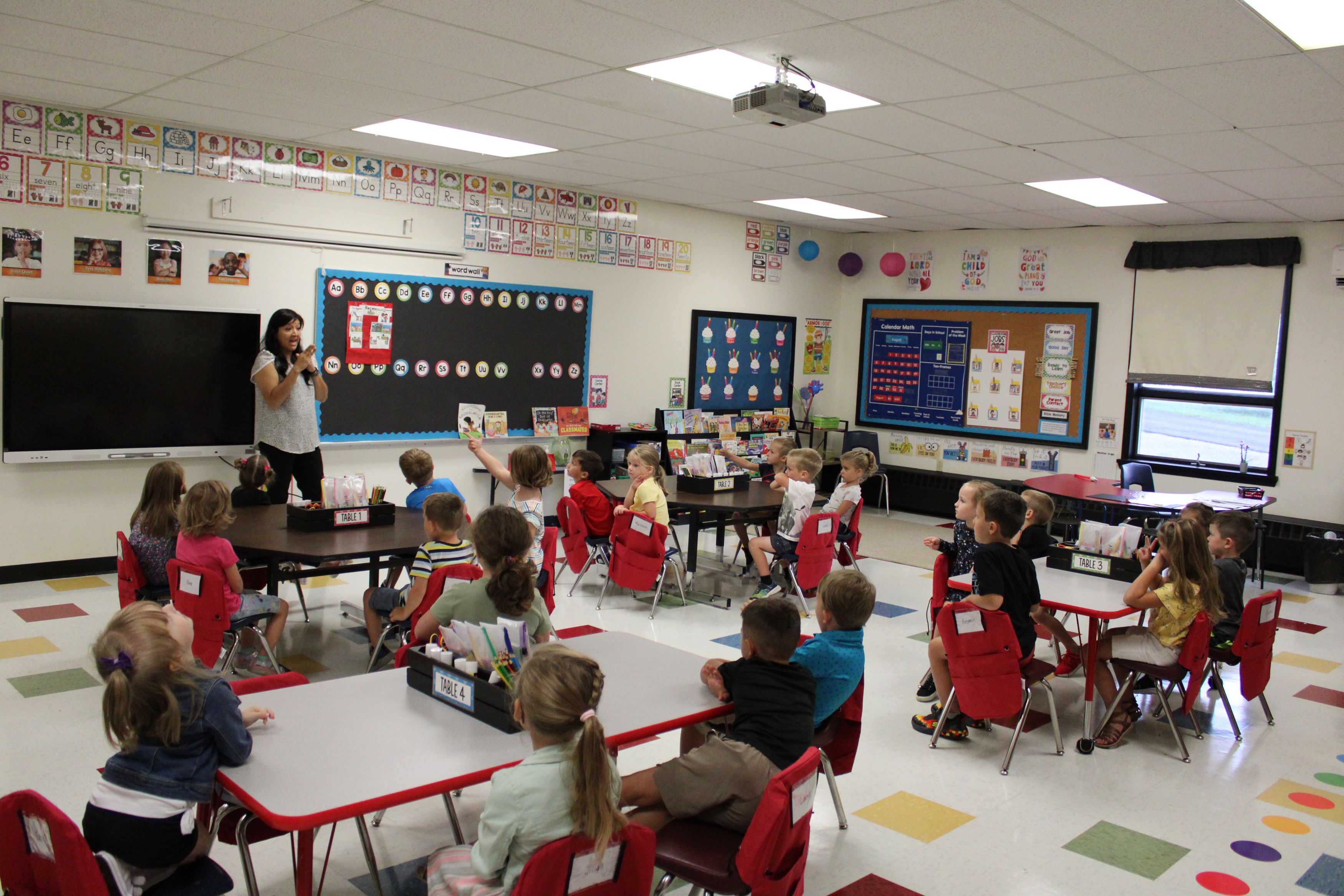 Kindergarten Choice. Belleville Mennonite School offers Kindergarten in two formats, half day and full day. Both formats provide an excellent academic foundation for success in first grade. Our half day Kindergarten begins at 8:00 am and ends at 12:30 pm. This is Kindergarten the way parents and grandparents remember it. It includes excellent instruction in core subjects like reading, writing and math as well as special classes such as Bible, art, music, and physical education. The full day option extends the day to 3:00 pm and provides extra reinforcement of basic skills in the learning process, along with special field trips. Transportation is provided for full day students and also for half day students in the morning. However, parents of half day students are responsible to provide transportation home for their child.
The Kindergarten Curriculum. BMS uses only the very best in instructional materials and resources such as a phonics-based reading program and the award-winning "Kid Writing" curriculum. Our programs build a solid foundation in reading, writing, and math while offering special learning activities in Bible, art, music, physical education and computer. The program includes hands-on activities that encourage the learning process, special field trips, library visits and much more!
Visit our Admissions page to learn about applying, or call us to schedule a tour (717-935-2184).